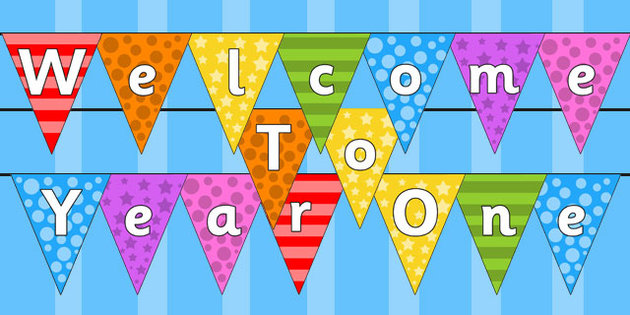 ---
Hello Year 1.

I hope you are all enjoying the home learning packs that are being delivered to you.
To help you with your learning at home during this time, I have put some work up on our class page for you to have a go at which I will keep updated. I hope you are all well and keeping safe and I look forward to seeing you all soon.
The website below explains how we use RWI in school.
It shows a range of videos to help you and provides different worksheets.
We had completed Set 1 and Set 2 sounds and had almost completed Set 3 before school closed so please have a look at this set but review the previous sets too.
The children loved the rhymes to help them 'ay - may I play' or 'ur - nurse with a purse'.
I sent home a pack of sound cards containing all of these but you can find them online.
T

he following website https://www.phonicsplay.co.uk/# has some great interactive games that the children can access. Have a look at Phase 3, 4 and 5. If you come across 'common exception words' or 'tricky words', the children know these as

'red words'

from our Read Write Inc scheme.
Week Commencing 25th May 2020- Half term week
Well done for working so hard on the activities I have been uploading. As it is half term, I have updated the spellings and have provided some links for some fun games.
Spellings
Please use the format of 'Look, Cover, Write. Check'
These spellings look at words containing the sound 'ire- fire fire' and 'ear- hear with your ear'
This week, I have added more red words

. Remember, we cannot use Fred talk to read them.
---
Week commencing 18th May 2020
Let's have a look at the story of the Zog together. Please watch the link below. The story is also available of BBC iPlayer.
First Activity
What skills must Zog learn at dragon school? Write a list of these skills, titled 'How to become a dragon' and include a little tip to help whoever reads your list. I have started one off to help you.
How to become a dragon
You must learn how to fly- but be careful you don;t fall and bump your head.
You must learn how to roar- but you must be very loud.
You must...
Second Activity
In the story, the princess dreams of being something else when she grows up. Can you draw and write a dream for yourself for when you grow up? What do you want to be and why. Start off your sentences like this.
When I grow up, I want to be...because/so...
Here are some ideas to help you..
When I grow up I want to be a magical wizard so I can use magic to make me fly.
When I grow up I want to be a spaceman because I want to visit the moon on a rocket.
Third Activity
Zog's superpower is being able to fly. If you could have a super power, what would it be and why?
---
Science
In science we have looked at Seasonal Change. Please watch the link below.
This song with images is a fun way to learn about different types of weather, and how people prepare for the expected weather conditions.
https://www.youtube.com/watch?v=ksGiLaIx39c&list=RDx5Lig67t2xg&index=2
Activity
Discuss how people would prepare for different types of weather and the types of clothes they would wear. Show pictures of different activities and ask children to think about the weather they would like e.g. a skier, a child with a kite, hanging out washing, playing on the beach, playing in the snow, skating and playing in the park. After the clip, ask the children to draw a picture of what they would wear and ask them to explain to you why.
It is worth noting that children often think that it is winter because it is cold and snowy, or that it is summer because it is hot. It is in fact cold because it is winter. This often confuses children especially as the UK weather can also be 'unusual' for the time of year!
Well done if you completed your worksheets last week.
There are 3 attachments below containing some Maths questions looking at:


Making 10
Ten Less- Children may need some support with this. counting objects will help or find a number grid online.
Please use any practical equipment to assist your child when representing numbers.
---
Remember, you have your purple mash logins which has lots of lovely activities and there are a number of educational websites listed on the school website. If you go onto the 'Year Groups' tab and select the home learning option, you will find them listed here.
Have a great week everyone and stay safe!
Online lessons at home- Maths
This link will direct you to a series on online lessons.
https://www.ncetm.org.uk/resources/54454
The lessons come in weekly blocks of five and are designed to help your child with essential maths skills. Most lessons are about 15 - 20 minutes long and build up knowledge step by step, so we suggest that you follow the lessons in order, starting with week one.
Should you need it, this link will direct you to the parental help page.
https://www.ncetm.org.uk/resources/54454
You may need to sign up to the NCETM site to login. (NCETM is a official government endorsed site)

Maths
We have started off this term looking at numbers up to 10 and the children have started to develop an understanding of the terms 'greater than' and 'fewer than'. We are now learning about 'one more' and 'one less', using a number line for support, before moving onto the part-whole model and addition and subtraction within 10.
Our topic in Science is Plants and we have been doing lots of investigating! The children have been on a flower hunt around the school grounds, planted Purple Mizuna in our edible garden, with Curly Kale following soon, and examined some flowering pot plants, focusing on all their different parts.
Topic
Our topic has been looking at our local area, Birkenhead. The children have looked at photographs of local landmarks such as Birknehead Park, Hamilton Square and Bidston Hill, learning about all their physical and human features. The children have also looked at aerial photographs and have made their own of our school. We will be taking a short walk of the local area, which will help us produce our own map in class. This will help the children gain a secure knowledge of the area before we move onto Birkenhead and its history.
In RE, the children have been learning about 'God's Great Plan' and what makes the world beautiful, thinking about what we can do to help. The children created a lovely display for our board in the corridor, with pictures of all the things that make up our world and how we can care for them. We will be reading the story of 'Noah's Ark' and learning about 'Mary, our Mother'.
Scarecrow Day
Friday 4th October 2019 was our school Scarecrow Day and Year 1 had a fantastic time!
We began the day by reading the story 'The Scarecrows' Wedding' which the children really enjoyed. We then started constructing our own scarecrow, making Erin, the little girl from our class story we have been reading in our English lessons. They also made paper plate scarecrows and did some beautiful colouring.