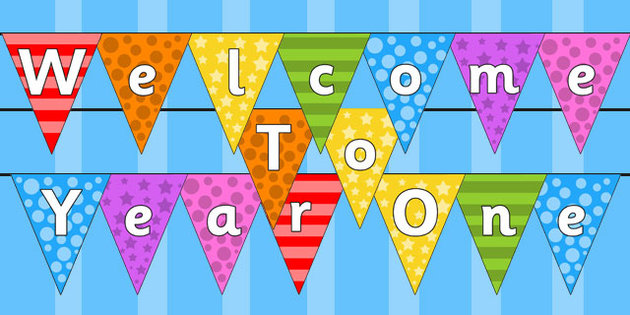 ---
Summer 2020
The school

year is coming to an end and although it has finished very differently to normal, you will soon be back in September ready for some fun, exciting learning in Year 2. For now, have a brilliant summer, stay safe and well done for all your hard work.
P.S I have left the phonic information below to support you over the summer months

.
The website below explains how we use RWI in school.
It shows a range of videos to help you and provides different worksheets.
We had completed Set 1 and Set 2 sounds and had almost completed Set 3 before school closed so please have a look at this set but review the previous sets too.
The children loved the rhymes to help them 'ay - may I play' or 'ur - nurse with a purse'.
I sent home a pack of sound cards containing all of these but you can find them online.
T

he following website https://www.phonicsplay.co.uk/# has some great interactive games that the children can access. Have a look at Phase 3, 4 and 5. If you come across 'common exception words' or 'tricky words', the children know these as 'red words' from our Read Write Inc scheme.
Online lessons at home- Maths
This link will direct you to a series on online lessons.
https://www.ncetm.org.uk/resources/54454
The lessons come in weekly blocks of five and are designed to help your child with essential maths skills. Most lessons are about 15 - 20 minutes long and build up knowledge step by step, so we suggest that you follow the lessons in order, starting with week one.
Should you need it, this link will direct you to the parental help page.
https://www.ncetm.org.uk/resources/54454
You may need to sign up to the NCETM site to login. (NCETM is a official government endorsed site)

Maths
We have started off this term looking at numbers up to 10 and the children have started to develop an understanding of the terms 'greater than' and 'fewer than'. We are now learning about 'one more' and 'one less', using a number line for support, before moving onto the part-whole model and addition and subtraction within 10.
Our topic in Science is Plants and we have been doing lots of investigating! The children have been on a flower hunt around the school grounds, planted Purple Mizuna in our edible garden, with Curly Kale following soon, and examined some flowering pot plants, focusing on all their different parts.
Topic
Our topic has been looking at our local area, Birkenhead. The children have looked at photographs of local landmarks such as Birknehead Park, Hamilton Square and Bidston Hill, learning about all their physical and human features. The children have also looked at aerial photographs and have made their own of our school. We will be taking a short walk of the local area, which will help us produce our own map in class. This will help the children gain a secure knowledge of the area before we move onto Birkenhead and its history.
In RE, the children have been learning about 'God's Great Plan' and what makes the world beautiful, thinking about what we can do to help. The children created a lovely display for our board in the corridor, with pictures of all the things that make up our world and how we can care for them. We will be reading the story of 'Noah's Ark' and learning about 'Mary, our Mother'.
Scarecrow Day
Friday 4th October 2019 was our school Scarecrow Day and Year 1 had a fantastic time!
We began the day by reading the story 'The Scarecrows' Wedding' which the children really enjoyed. We then started constructing our own scarecrow, making Erin, the little girl from our class story we have been reading in our English lessons. They also made paper plate scarecrows and did some beautiful colouring.