Mrs Wilson

Subject lead for Computing, PE, Languages and Music.
Welcome to Year 3
Our class teacher is Mrs Wilson and our classroom assistant is Mrs Hughes.
We have been writing our own version of The Hungry Caterpillar in French. Follow the links to see the ebooks we made.
Religious education
Easter & Pentecost; Being a Christian
We will also be preparing for our First Holy Communion on 19th May
English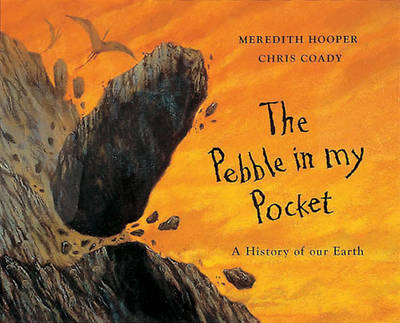 The first book we are reading this term is 'Pebble in my Pocket'. This is linked to our Science topic on Rocks and out Geography topic on volcanoes.
Spelling and grammar: investigating word families, using prefixes and suffixes.
Developing higher punctuation skills
Handwriting skills, continue to develop cursive handwriting
Read books that are structured in different ways and read for a range of purposes and to develop comprehension skills
Maths
Number: Fractions
Measurement: Solving problems involving money, mass, or volume. Telling the time
Roman numerals
Geometry – properties of shape. Identifying right angles, horizontal and perpendicular lines
Data – interpreting bar charts, pictograms and tables
Science
Rocks; Animals, including humans; States of matter
Geography
– Mountains, volcanoes and earthquakes
Computing - Data handling, coding and programming
French – Storytelling, listening to and understanding a familiar story told in French. Matching pictures to words and phrases. Using the first person form of some verb in simple sentences
Physical Education
Swimming and athletics
Art – Print making, based on the work of William Morris
DT – puppet making
Our English work this term will be based on the novel, 'Varjak Paw' by S. F. Said.
We will continue to learn and practice grammar, including verbs, adverbs, nouns, adjectives, conjunctions, prepositions and pronouns. We will continue to develop the use of paragraphs in our written work.
We will continue to work with multiplication and division. By the end of Year 3, children are expect to know facts for the 3x, 4x and 8x tables as well as the previously learned 2x, 5x and 10x tables. We will also be doing some measuring, data handling and learning about fractions.
Our Religious Education topics this term are 'Called to Change' and 'Eucharist'. Most of the children will be continuing preparations for their First Forgiveness and First Holy Communion later this year.
We are learning about 'Sound' and 'Forces', such as magnetism.
In history we are learning about Ancient China, and in particular the Shang Dynasty. Have a look at this video from BBC Bitesize.
We will be using the Internet to research information and finding the best way to present our work. We will consider how to be safe online. We will also continue to take part in the International Scratch Challenge with schools across Europe. This will bring together our maths and computing skills!
We will be creating a collaborative project with a French partner school. We will be learning vocabulary for the days of the week, and items of food. We will then make our own version of a well-known children's book. Can you guess which one?
We will be looking at birds, and using different media to represent birds.
English
In our English lessons we have been reading a book called 'Leon and the Place Between'. It is about a boy who goes to a magic show. The illustrations are amazing!
We used the first few pages to help us write list poems. You can read some of them below.