Our teacher is Mrs Wilson.
We are missing you all very much. I hope you are enjoying the home learning packs that are being delivered to you. Don't forget there are lots of activities on Purple Mash and Rockstars ( you were given your logins in your home packs, but please email me if you have lost or forgotten them).
Please email me - the address is at the top of the page - to let me know how you are getting on, or if you need help with anything.
Online lessons at home- Maths
This link will direct you to a series on online lessons.
https://www.ncetm.org.uk/resources/54454
The lessons come in weekly blocks of five and are designed to help your child with essential maths skills. Most lessons are about 15 - 20 minutes long and build up knowledge step by step, so we suggest that you follow the lessons in order, starting with week one.
Should you need it, this link will direct you to the parental help page.
https://www.ncetm.org.uk/resources/54454
You may need to sign up to the NCETM site to login. (NCETM is a official government endorsed site)
Lockdown lessons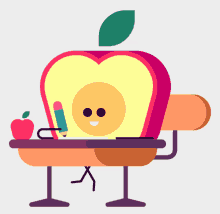 If you want to have fun practising some grammar words, here is a Kahoot! game I made for you.
This term, we should be revising and learning more about Fractions. Do you remember: the bottom number is the denominator and tells you how many parts the whole is divided into; the top number tells you how many of these parts we are using.
Here is a game on Snappy Maths to practise fractions of shapes.
Keep practising your times tables. These are so important in all areas of maths. TTRockStars
English (and other subjects)
Here is a link to a story being read aloud. You might recognise the teacher reading it as he has visited our school several times.
Watch the video then try some of the activities from the Idea Sheet below this.
You must consent to the use of advertising cookies to allow this YouTube video to show.
Here are links to some websites I think you will enjoy using:
Topmarks - links to lots of maths games and games linked to other subjects too. You will recognise some of these as we have used them in class.
Draw with Rob - videos from a children's book illustrator teaching you how to draw lots of things